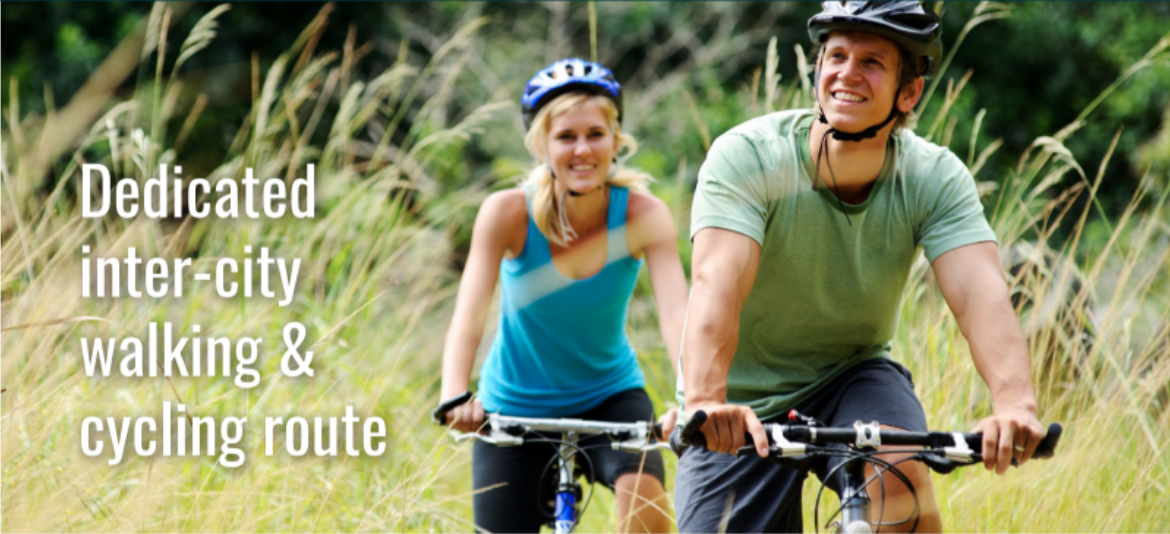 Whitegates to Athlone Marina - 1 km
The section of new cycleway between Whitegates and Athlone Marina opened in 2021. It runs along the disused railway between Whitegates, the level crossing on Ballymahon Road, and Coosan Bridge which carries the railway line over Auburn Villas and Coosan Point Road.
The single-track railway once formed part of the Dublin to Galway line but was closed in the mid-eighties when services were routed through Tullamore. The original railway corridor had two tracks, and one was removed in the 1920's.
From the disused railway, the scheme then continues down a newly constructed ramp, between Dunnes Stores, the Old Coosan Point Road and under the new railway underpass, constructed by Irish Rail in 2019 to facilitate the cycleway under the Dublin Galway rail line. Immediately to the south of the underpass and the railway line, the cycleway crosses an open site leading into St Vincent's Care Centre, originally part of the Athlone Union Workhouse complex built in the 19th century, and then along the existing pathway through the Abbey Graveyard before leading onto the Athlone Marina.
Project Stage: Open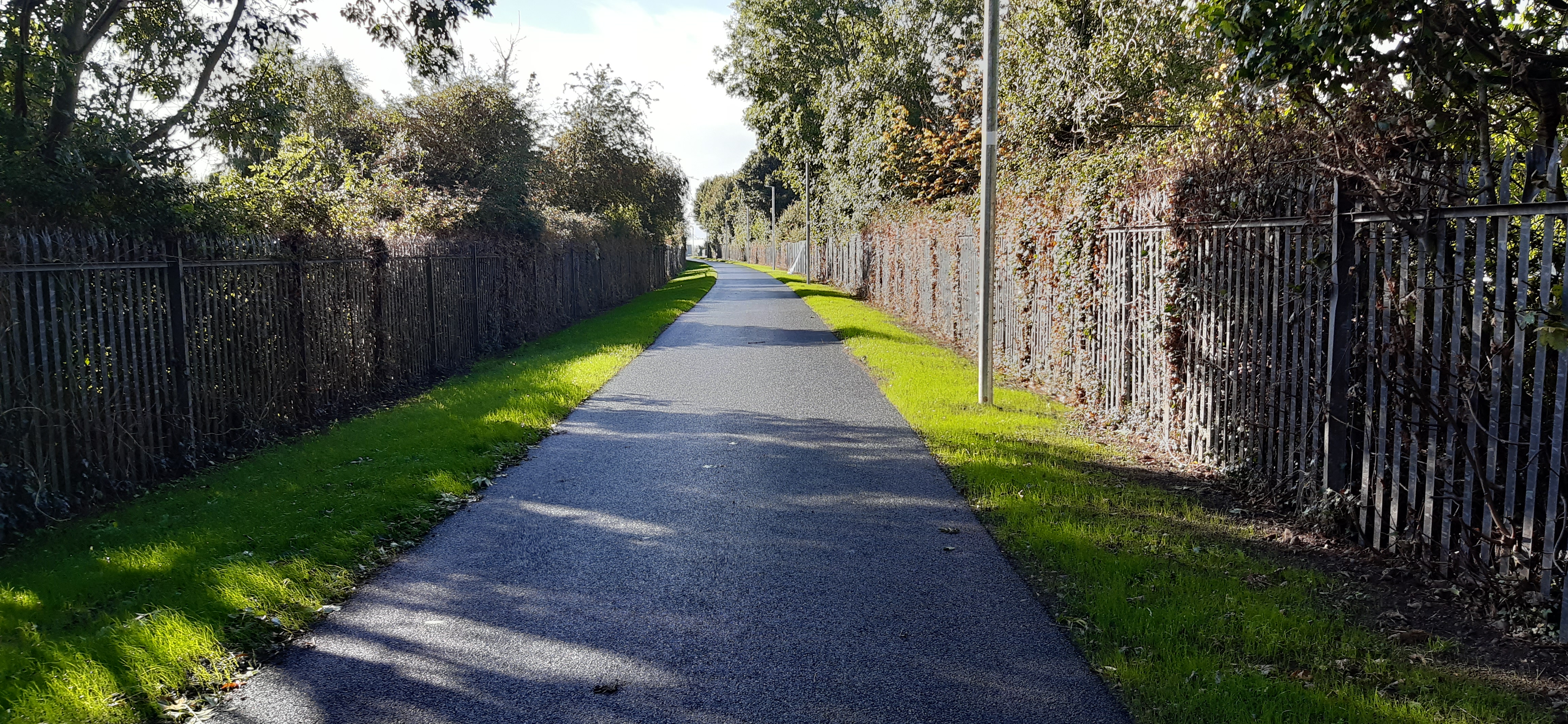 New greenway between Whitegates Athlone and Coosan Road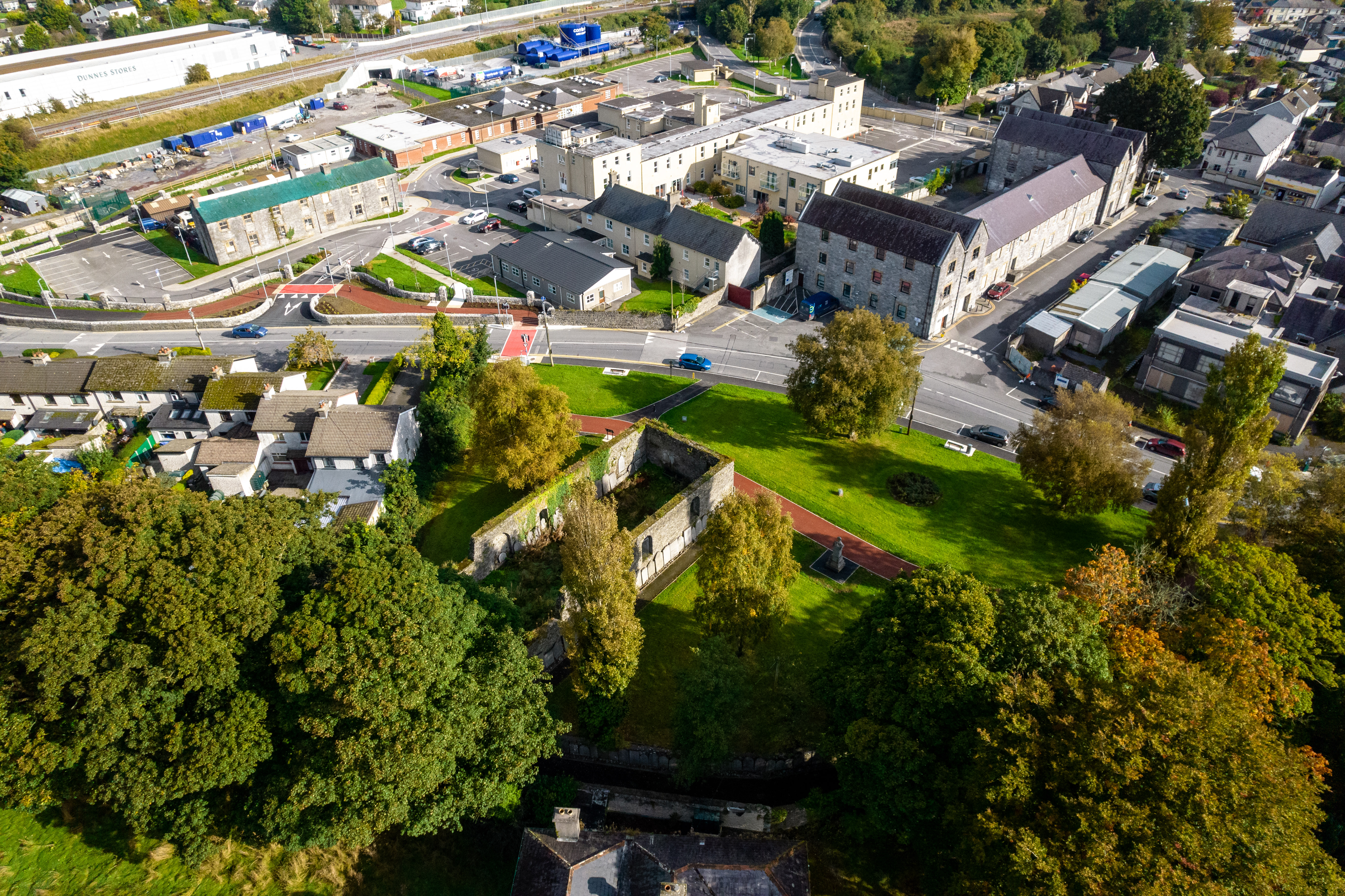 Aerial photograph of the new greenway winding its way from the new tunnel under the railway (top left of pic), through the grounds of St Vincent's Hospital (centre of pic) and through the old Abbey Graveyard (foreground) to the Marina and new bridge crossing the River Shannon.