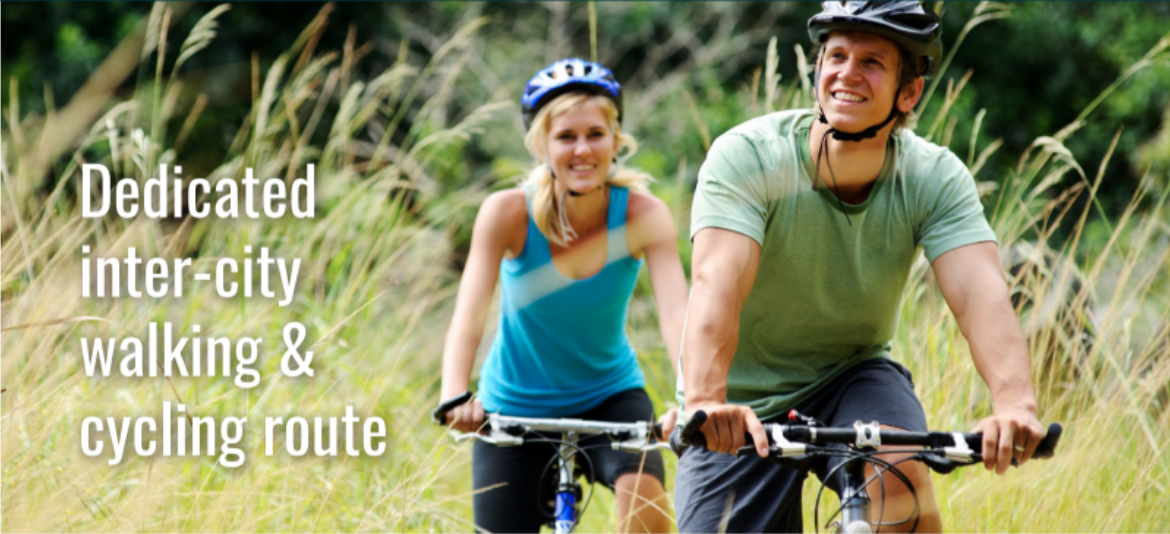 Athlone to Maynooth - 104 Km Cycleway Now Open
It is now possible to cycle and walk from Athlone, Co. Westmeath to Maynooth Harbour, Co. Kildare to along a continuous greenway with a total distance of 104 km. The Old Rail Trail (between Mullingar and Maynooth) and The Royal Canal Greenway (between Maynooth and Mullingar) make up this beautiful greenway.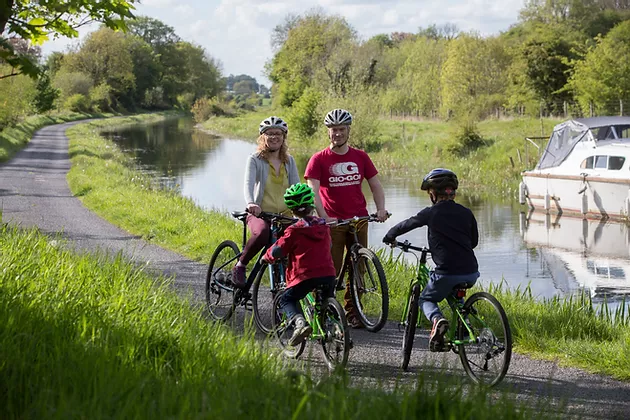 Whitegates Athlone to Athlone Castle
This section is currently in the planning and design phase.
A cycle underpass beneath the Dublin-Galway railway line was installed by Irish Rail in 2019. From the underpass the cycleway travels along the perimeter of St Vincent's Hospital and the Abbey Graveyard before reaching Athlone Marina.
The new bridge will link the Marina to the recently refurbished Athlone Castle. Construction is underway.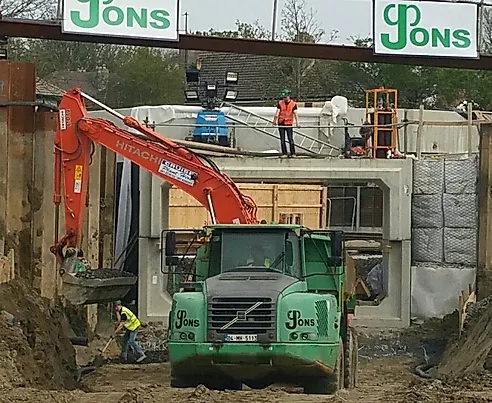 Galway to Athlone Section
After a five-year pause, the largest section of the Galway to Dublin Cycleway is being developed with a fresh new start. New consultants have been appointed to start with a blank canvas in developing a route for the Galway to Athlone section of the circa 270km cycleway, that will link Galway and Dublin.
The Project Team is committed to early and ongoing engagement with landowners. A dedicated Project Office is being established in Ballinasloe. The consultants and Landowner Liaison Officers from Galway City Council and Galway, Roscommon and Westmeath County Councils will be available to meet landowners and the public at the Project Office, when it opens in the Spring. A project telephone number, email address and website have been established - see https://www.galwaytoathlonecycleway.com for further details.
RPS Consultants from Galway have been appointed to undertake all of the environmental assessments required and design a route for the project. Their first task will be to assess and determine the lands within the study area that are already in state ownership, including those owned by Government Agencies, Government Departments and Local Authorities. This will be followed by a constraints study of the study area, including public consultation, to identify physical, legal, archaeological and environmental constraints that have potential to impact the design and location of the Cycleway.
In addition to the technical assessments, there will be a number of focused periods of public consultation, during 2020 and 2021.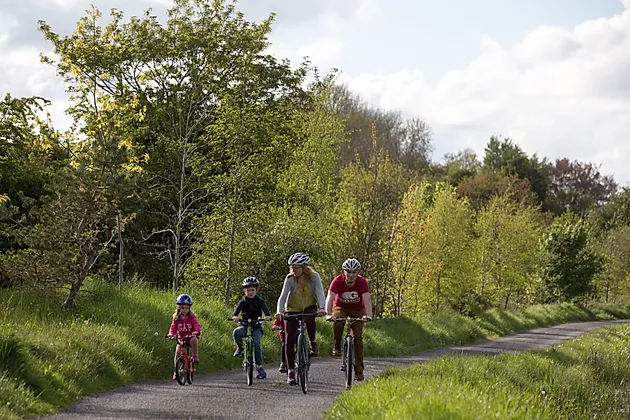 The design will take cognisance of the 5 'S' criteria set out by the Government of Ireland for developing Greenways, i.e. the route should be Scenic; Sustainable; Strategic; with lots to See and Do; and Substantially Segregated with Shared use.
:
Read less...