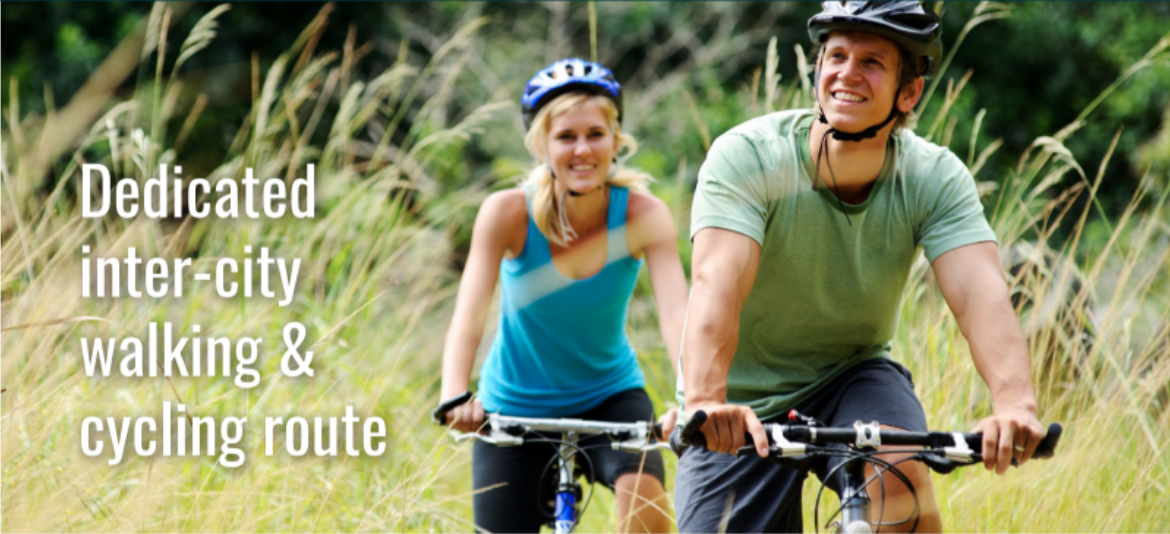 Mullingar to Whitegates, Athlone – 42km
Project Stage: Open 'Old Rail Trail' (connecting Royal Canal Greenway to Longford and Maynooth)
Parking
​Trail Head Parking is available at the following locations:
​Grange South, Mullingar
Ballinea
Castletown Geoghegan
Streamstown
Moate
Tully
Garrycastle
Athlone Regional Sports Centre
​Further Information
​​

Brochure and map Mullingar.ie
Information on trail IrishTrails.ie
The Mullingar to Whitegates (Athlone) section of the Galway to Dublin Cycleway is located on a disused railway line which ceased passenger services between Mullingar and Athlone in the early 1980s. The cycleway reopens this direct link between two towns by providing a 3m wide 42km long cycleway.
The Old Rail Trail begins in Grange South in Mullingar linking with the existing cycleway adjacent to the Royal Canal. From Grange South, Mullingar people using the Greenway have three options:
Travel southwest on the Old Rail Trail towards Athlone 42km)
Go east on the Royal Canal Greenway towards Maynooth (62km)
Go northwest along the Royal Canal Greenway towards Longford (55km)
​The Old Rail Trail provides a safe environment for cyclists and pedestrians by providing a 3m wide bituminous surfaced route which is segregated from vehicular traffic for the entirety of its length.
Click here to download the brochure and map for the Old Rail Trail in Westmeath